What Your Hobbies Say About You
Monday, October 08th, 2012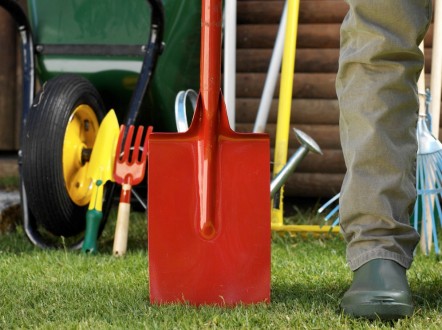 When it comes to filling in your online dating profile, don't forget to select your favourite hobbies and explain a bit about what each of them means to you. Think about how often you do them, what got you into a hobby and why you enjoy it.
Don't be afraid to list your hobbies, even if you think that they make you sound geeky or boring, as your ideal partner may also be a closet fan of [insert supposedly geeky hobby] too.
Here are a few of the most popular hobbies and what they say about you:
Outdoor hobbies
Horse riding – Owning your own horse or horse-sharing is a huge commitment, so it demonstrates that you are dependable and not afraid of commitment. It is also clear that you are not afraid of a bit of hard work or of getting your hands dirty. Tell people about where you like to ride and whether you ride for fun or competitively.
Walking – Whether you call it hiking, rambling or marching; walking shows that you are an active person who like to explore the great outdoors. Let people know in your online dating profile whether you prefer to take gentle strolls along the beach or if you are into Munro bagging.
Gardening – A love of gardening shows that you have a nurturing side and that you enjoy nature. Growing your own vegetables shows that you care about your food and where it comes from and designing your own garden shows your creative side.
Team sports – If you're involved in team sports such as rugby or netball, it suggests that you are sociable and enjoy being around others. As they say there's 'no I in team', so playing a team sport also shows that you aren't selfish.
Travel – Where and how you like to travel can reveal a lot about your personality, so let people know whether you prefer a quiet week in a Cornish fishing village, a wild weekend in one of Europe's party capitals or an adventure holiday in a far flung destination. If you dream of doing a road trip across America or are desperate to explore the Amazon put it on your profile as it may entice someone who has the same dream as you do.
Indoor hobbies
Crosswords – A love of doing crosswords or other solitary hobbies shows that you like to keep your brain active during your down time and that you don't rely on others to entertain you.
Reading – If you enjoy a good book it is a sign that you have an active imagination and enjoy learning new things.  Being a member of a book group shows that you are open to trying new things and willing to accept input from others.
Crafting – Whether you're into pottery, glass blowing or card-making; your creative hobby shows that you are good with your hands and appreciate beautiful things. If you exhibit your crafts, it shows that you are confident in your own abilities and aren't put off by what other people think of you.
Playing an instrument – The ability to play a musical instrument of any kind has long been associated with being cool and shows that you are methodical enough to learn a new skill and creative enough to really get the most out of it. If you play the guitar, you will also be a valuable asset on camping trips and impromptu group trips to the beach.
*You can use the advanced search function on Muddy Matches to find people who share the same hobby as you do.