Why choose Muddy Matches?
We match country people
Finding someone who shares your interests or lifestyle is important for lasting happiness. At Muddy Matches we have over 200,000 members from the UK and Ireland who all have one thing in common: they love the countryside!
So if you're single and looking for someone who's not averse to a bit of mud, we're the site for you.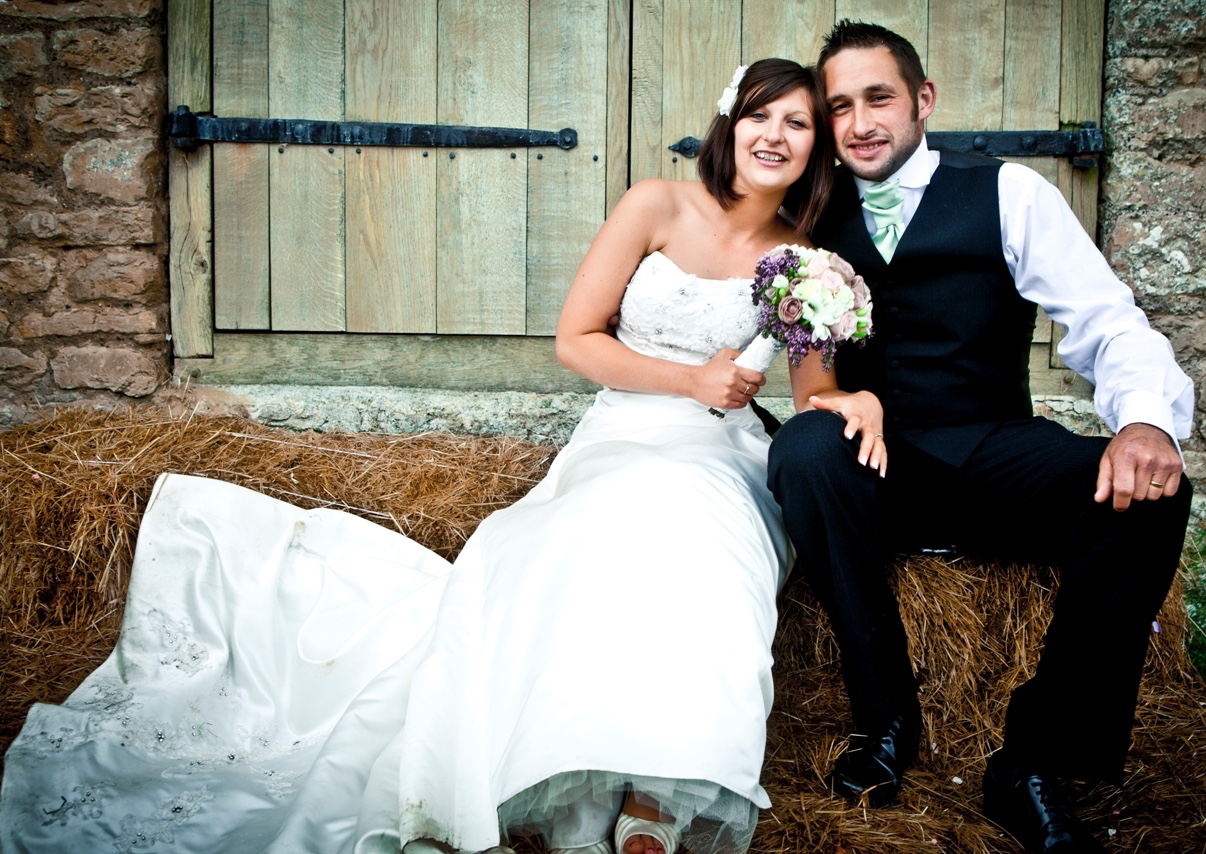 Why choose Muddy Matches?
Trust and security
Your security is our number one priority, so all new member profiles are manually vetted and scrutinised by our in-house customer service team to make sure only genuine country people are on this site.
We work hard to make sure that your safety and privacy are never compromised.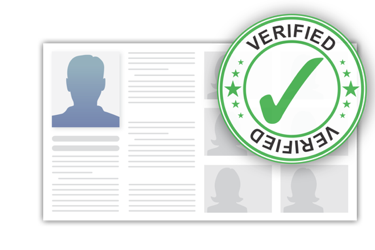 Why choose Muddy Matches?
Check your account anywhere
We're not all chained to a desk and computer 24/7. Especially not our members. So we've made Muddy Matches to reflect your busy, outdoors lifestyle.
You can use our site on your computer, tablet and mobile phone. Log in to your account anytime, anywhere.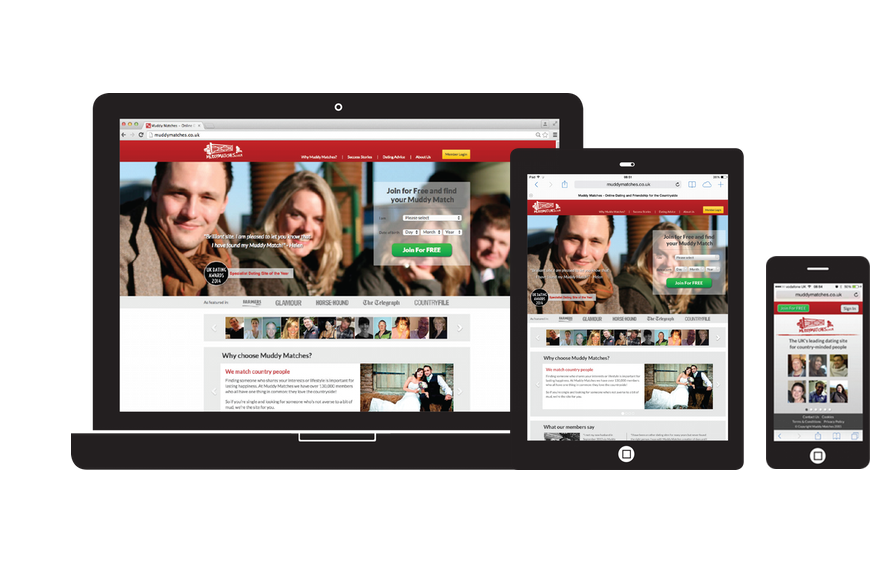 Why choose Muddy Matches?
Take the Muddy-Townie quiz
Not everyone is 100% muddy. Lots of people live in the country but enjoy the buzz of the city, or some are city dwellers who like to don their wellies at weekends
Take our Muddy-Townie quiz to get your ratio, wear it like a badge of honour and search for other members by their Muddy-Townie ratio.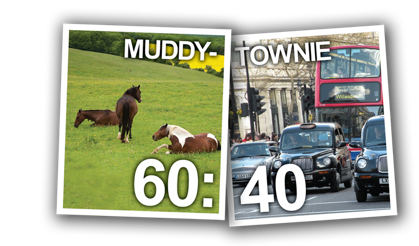 Previous
Next
Latest dating advice from experts you can trust
Sending rejection messages to those folk who just don't feel a connection with can we worth their weight in gold.
Read More >>
From talking turkey and making memories to Christmas jumper selfies, spruce up your Muddy Matches online dating profile with some festive tips we know work.
Read More >>
Chemistry can sizzle as you cosy up, but is fireworks night a boom or bust date idea for muddy matchers with one eye on animal welfare?
Read More >>
Latest dating advice from experts you can trust
7 reasons why inviting your match to watch a horror movie isn't as scary an idea for a first date as it may seem.
Read More >>
With Halloween parties set to be more popular than ever, the pressures of a plus-one invite are a tricky trade off with few treats for singles.
Read More >>
Autumn sees the start of cuffing season, where singles up their online dating game in pursuit of casual companionship to cosy up with until Spring.
Read More >>
Latest dating advice from experts you can trust
Playing the field or a timely emotional sense check ? Single females are dating more since lockdown to gauge their true feelings.
Read More >>
How helping to harvest this season's grapes can provide an outdoorsy Autumn date idea that is both different, and also a bit of time-honoured tradition.
Read More >>
8 tips to keeping the online dating 'sprinter' at arms length until you're comfortable to swap details.
Read More >>
Previous
Next
Made by country people for country people
We are two sisters from a farming background, who have always had a passion for the countryside and the outdoors. We're told that many of the best business ideas are developed in the pub, and this is where we were in 2006, mulling over the changing perception of online dating sites and their increasing popularity in urban areas, when we came up with the idea for Muddy Matches. 
Since then, the site has gone from strength to strength, with thousands of people from the UK and Ireland joining every month and many thousands of success stories. Whilst our team has expanded over the years, we're still a family-run business, operating out of a converted barn on a farmyard in Northamptonshire, and pride ourselves on our friendly customer-service and the fact that we are the only independent dating site for genuine country-minded people.
Whatever you are looking for, we wish you luck on Muddy Matches!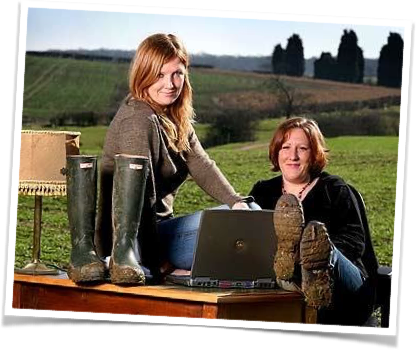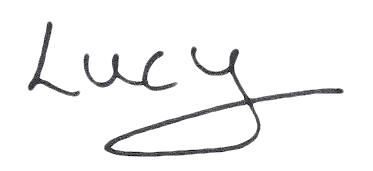 Lucy Reeves and Emma Royall, founders of Muddy Matches