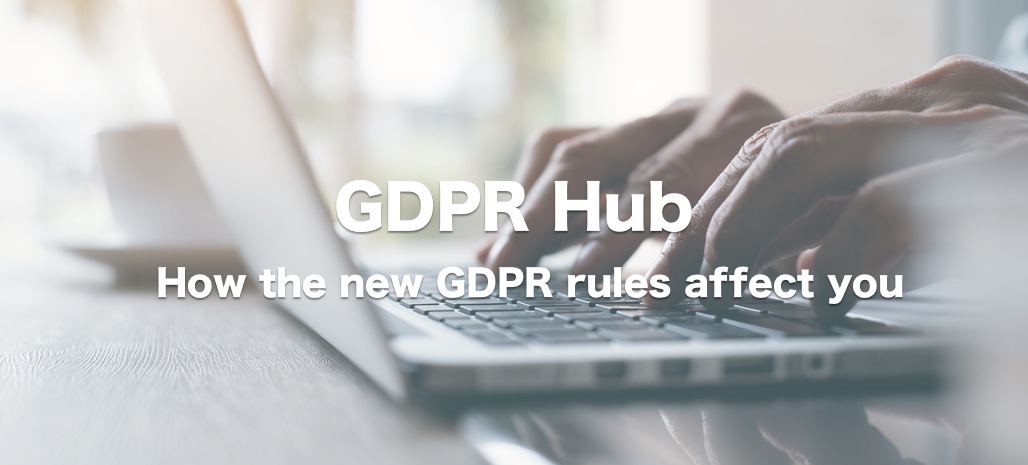 Data protection is becoming increasingly important as technology develops and data sharing becomes more common. That's why the EU's General Data Protection Regulation (GDPR) was introduced and comes into force from 25 May 2018. Even though the UK is due to leave Europe in the next 12 months, the new legislation will still apply to all businesses handling EU residents' data. This effectively replaces the existing Data Protection Act.
Find out below what this means for you as a customer.
When you shop online, post on social media, stream a movie or download an app, you generate data. How that data is stored, handled or shared is an understandable concern for lots of people all across the EU.
GDPR comes into force on 25 May 2018 to regulate how businesses handle this personal data in a digital age. It's the biggest change to UK data privacy law for 20 years and brings all EU member states under one common regulation.
All organisations must review how they handle all personal data, such as customer names and email addresses, to ensure they meet the GDPR requirements. The new rules make sure that organisations are set up to protect any personal data they hold and to act appropriately if something goes wrong.
Protecting your data has always been of central importance to Muddy Matches and we've taken all necessary steps to ensure we fully comply with GDPR.
The aim of GDPR is to protect any personal data that a company holds about you - these includes your name, address, email address, social networking accounts and IP address.
It also covers more sensitive information such as your sexual orientation, your genetics, political views or any trade union memberships.
Read our updated Privacy Policy for more details on how we use and manage your personal data.
GDPR affects everyone in all 28 EU member states, including the UK. The biggest changes will be seen by businesses rather than consumers, as they're the ones that are required to change the way they handle data in line with the new legislation.
If a company fails to follow the principles of GDPR, the Information Commissioner's Office (ICO) is able to issue fines of up to 4% of the company's total profit. Data breaches also need to be reported to the ICO within 72 hours of the organisation becoming aware of it, and if there's a risk to the data subject they are required to inform their customers too.
Consumers don't need to do anything to prepare for GDPR. But you'll probably notice some small changes when you come to sign up for a newsletter or shop online, with more obvious checkboxes relating to how your data is used.
GDPR also gives consumers additional rights when it comes to your data:
The right to be informed - you have the right to know how your data will be used by a company.
The right to access your personal data – you can ask any company to share with you the data they have about you.
The right to rectification – you can update your data if it's inaccurate or if something is missing.
The right to erasure – this means that you have the right to request that a company deletes any personal data they have about you.
The right to restrict processing – if you think there's something wrong with the data being held about you, or you aren't sure a company is complying to rules, you can restrict any further use of your data until the problem is resolved.
The right to data portability – this means that if you ask, companies will have to share your data with you in a way that can be read digitally – such as a pdf. This makes it easier to share information with other companies, such as your bank details when applying for a loan.
The right to object – you can object to the ways your data is being used. This should make it easier to avoid unwanted marketing communications and spam from third parties.
Rights in relation to automated decision making and profiling – this protects you in cases where decisions are being made about you based entirely on automated processes rather than a human input.
Data protection has always been of central importance to Muddy Matches. While we've made a few changes to the site to ensure we're fully compliant with the new GDPR legislation, your experience of Muddy Matches will hardly change.
We will continue to send you emails as normal about activity on your account (things like new messages, favourites and matches), customer care emails (for example, profile approvals and payment activity) and occasional emails about discount offers and promotions. These 'service emails' are important to the Muddy Matches experience and are the most efficient way of keeping our customers updated about their account.
However, if you no longer wish to receive any of these emails, you can opt out of receiving them at any time by visiting the Communications Settings in your Account page and unticking the relevant boxes.
For further detail about how we store, handle and protect your data, please see our updated Privacy Policy.