Dating Profile Photos Dos and Don'ts
Friday, May 04th, 2012
Your main picture is one of the first things people see when they look at your online dating profile, so it's important that it shows you in the best light. There's no point spending hours writing an amazingly witty profile about yourself and then uploading the first picture you find, or worse still not even having a photo on your profile.
Here are our dos and don'ts to get the perfect profile picture, complete with handy illustrations.
Do:
Put a photo on your profile – By not adding a photo you'll instantly cut out anyone who searches for 'profiles with pictures only'. People like to see who they're corresponding with and studies have shown that people are more likely to trust someone if they can see their face. On Muddy Matches it's as easy as clicking 'add/edit photos' and selecting your perfect photo to upload.
Smile – Ditch the intense and deep photos. A smile makes you look happy and friendly, two very appealing characteristics.
Use a recent photo – Not everyone in the world is 21, but you might think it when you look at some online dating sites.  You want your date to recognise you when you meet!
Ask a friend to help you choose – It's always good to get a second opinion, especially if you can't decide between two photos.
Don't:
Cover your face – A picture from your last skiing holiday, complete with goggles and a hat is a good additional photo, but not so good for your profile picture as people want to see your face.
Take photos of yourself – We receive thousands of profile pictures that have been taken at arm's length and have concluded that extreme close-ups just aren't flattering, especially if they're blurry! If you genuinely have no contact with other humans then it may be your only option, if not then get a friend or family member to take a nice flattering shot of you, you don't even have to say it's for your dating profile.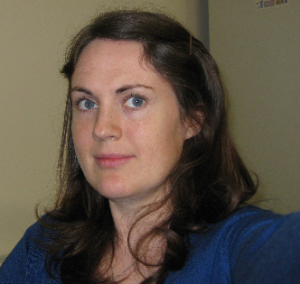 Use a photo of you with friends and blank out their faces – Blanking out people's faces is a bit creepy. Please crop friends out of the picture rather than putting a black box across their face. If you're not happy editing the images yourself, Muddy Matches members can always email them to customercare@muddymatches.co.uk and we will work our magic for you!
Take the picture in the dark – Unless you're trying to appeal to vampires a very dark photo isn't a good idea and won't show off your looks to their full potential. Red eyes are also a no no.
Use images from photo-shoots – Ladies, sorry, but you are the real culprits here!  A photo shoot is a great present or something to do as a family, but double denim, a feather boa and a few inches of make-up won't show the real you and, as a profile photo, it can give the impression that you are trying just a little bit too hard.
Remember that here at Muddy Matches we always check photos before they go online to make sure that there's nothing in them that shouldn't be. However, if you need any help with your photos, be that editing them or deciding which one would make the best main photo, feel free to email us at customercare@muddymatches.co.uk and we'd be happy to help! Or speak to our customer service manager Jo who can help Muddy Matches members with red-eye reduction, downsizing photos and cropping images to name just a few of her editing skills.