Flattering Photos
Sunday, January 24th, 2016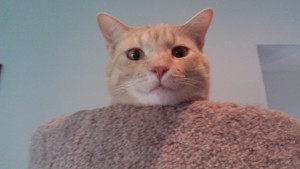 Your Main Photo is the first thing that anyone will see when they view your dating profile, so it's important to make sure that it is both accurate and flattering.
By accurate, we mean that it should be a modern photo of you that clearly shows your face (no hiding in the shadows, or 5 metres from the camera).
Here's how to ensure that your photo is flattering:
Check the lighting
Natural lighting is the most flattering light as it's not too bright or too dark. Just make sure that you do not have your back to the sunshine as it will mean that you will look washed out.
If you do end up having your photo taken with a bright light behind you, make sure that the person who is taking the photo chooses to use a flash.
Smile
A natural smile will relax your face and make you look more approachable. If you feel strange smiling on queue, think of something that makes you laugh to create a natural look. Or, if all else fails, say "cheese".
Lift your chin
Even very slim people can end up with a double chin in photos if they're caught with their head in the wrong position. Tilting your chin upwards can help to prevent the double chin look and can elongate your neck.
Turn slightly to the side
If you've ever found yourself looking at professional corporate photos, you'll have noticed that most of the photos are taken at a slight angle to the camera. This is because it's the most flattering angle.
Take lots of photos
With digital cameras, you can take lots of photos without having to spend a fortune having them developed. So ask your friend to take lots of photos from different angles and heights so that you can choose your favourite.