Where am I Going Wrong?
Friday, October 30th, 2015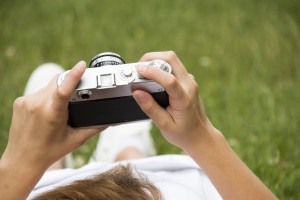 Dating success is dictated by two things – luck and self promotion. We can't help you with the luck side of things (if we did we'd be saving the world), but we can help with some tips for getting promoting yourself to lots of other countryside singles.
Perfect your profile
If your wrote "I'll come back to this later" in your profile text, now is the time to give it another go. Aim for between 200 and 300 words so that you're sharing enough information to draw people in, without having so much text that it puts people off.
You profile should be upbeat, friendly and reflect your unique character.
Add a photo
Even if you're camera shy, a photo is an essential part of online dating. It really can make the difference between getting 10 people get in contact with you and getting no contact at all.
Your photo doesn't need to be from a professional photo shoot, it can be taken on your phone as long as it clearly shows what you look like.
It's also a good idea to smile in your photo, as our survey showed that people are more likely to get in touch with someone if they are smiling in their main photo than if they look serious.
Tell your friends
Lots of people who are in relationships love to set their friends up with one another and it makes sense to take advantage this. Tell your friends and family that you're looking to meet someone and wait for the recommendations to come rolling in.
Be flexible
If you always look for people who live within 10 miles of where you live, or always search for people with brown hair, try expanding your search criteria.
Be proactive
Don't sit back and wait for people to get in contact with you! If you like someone, send them a message, or at least add them to your 'favourites' list so that they know that you are interested in getting to know them better.