Help…My Ex is Online Dating
Wednesday, June 10th, 2015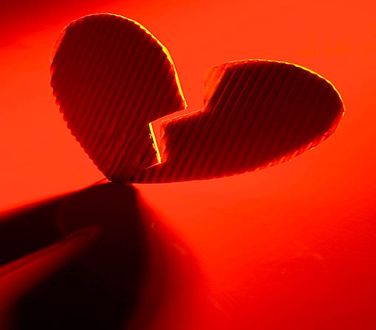 We get a lot of phone calls and emails from people who are concerned about their ex partner being a Muddy Matches member, or that they may potentially be a member.
If you know that your ex is on Muddy Matches – don't panic and don't delete your account! Just because your ex is looking to find someone new doesn't mean that your chances of meeting someone else should be ruined.
What should I do if I find that my ex is on the same dating site?

Do not stalk them – It's natural to be curious and we don't blame you for having a sneaky peak at their profile to see what it looks like. However, be mindful that people can see who has viewed their profile and that it could cause tension between you.
Constantly looking at their profile will not help you to get over the breakup and it may lead your ex to believe that you are still interested in them.
Do not get in contact with them – We wouldn't normally try to stop people from sending messages, but in this case please refrain from sending a message. Even a "funny seeing you here" message could be misinterpreted and just isn't worth the hassle.
Do 'block' them – If you don't want your ex to appear in your searches, or to be able to see your profile, you can add them to your 'block' list by selecting 'block' on their profile.
Do focus on your own love life – Instead of worrying about what your ex is up to, you should concentrate on getting the most out of online dating. Make sure that your profile shows a positive and honest representation of you and that you have a good selection of photographs. Take a look around to see who you like the look of and send messages to anyone who you find to be attractive.