I've Only Got 5 Minutes to Spare
Thursday, December 18th, 2014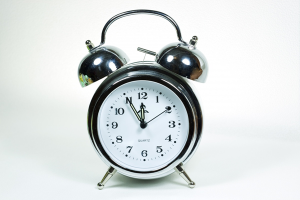 If a lack of time is putting you off online dating, here's our guide to making the most of online dating with just a few minutes to spare:
Go mobile – Muddy Matches is available as a mobile friendly website and as an app, so that you can access your online dating account on the go.
Be specific – If you've only got 5 minutes to spare, there's no point looking at every man and woman on the website. Try a narrow search to begin with and go back and look at other people when you have a few more minutes to spare.
Save a search – You can use the advanced search function to search for people by age, location, hobbies and even keywords. You can then save the search, so that it will be ready for the next time that you log in.
Add people to your favourites – Adding people to your favourites when you first spot them means that you have them saved so that you can go back to them and send them a message when you have a bit more time.
Upload a photo – You're not going to be able to tweak your profile too much in 5 minutes, but the one change you can make is to add a Main Photo to your profile, or to replace your current photo. Just select one from your gallery, or if you're using the app, you can take a photo using your phone camera.
Five minutes may not sound like a lot, but it's enough to make a difference. If you get a longer period time to spend on online dating, you can change your profile, carry out more searches and send lots of messsages. However, if you can only grab a few minutes at a time, this is a great place to start.