Replying to a Message on a Dating Site
Monday, August 05th, 2013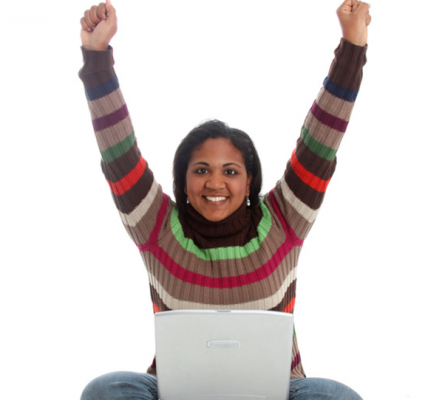 We've given lots of tips about how to send a first message and even given examples of messages to send to people, but how do you reply when you receive your first message from another member?
If you are interested
Congratulations, it's very exciting to receive a message from someone who you have had your eye on. It may seem obvious, but the first thing you should do is read the message carefully. Then take a look at their profile to see what you have in common and what you like about them.
If they have asked you a question, make sure to answer it and ask them a question in return. For example, if they have asked you where you were in the holiday photo on your profile, you could ask if they have been there or ask what their favourite destination is.
If you're heading to an event nearby to them or working in their area you could suggest meeting up for a coffee.
If you aren't interested
If you receive a message from someone who you don't wish to be in contact with it is a good idea to send a quick message thanking them for getting in touch with you, but saying that you aren't interested (as it takes courage to send someone a message).
However, don't dismiss someone without reading their message as they might change your mind. For example, you might have said in your profile that you only wish to date people who live within 50 miles of where you live, but find that the person who gets in touch with you actually spends half of their week near you live and half in another area of the country. You might also find that the person who has written only one line of uninspiring profile text actually turns out to be quite the wordsmith within their messages.
If you're looking to meet new country-loving singles, click to join Muddy Matches for free.