Pets in Your Dating Profile
Friday, May 31st, 2013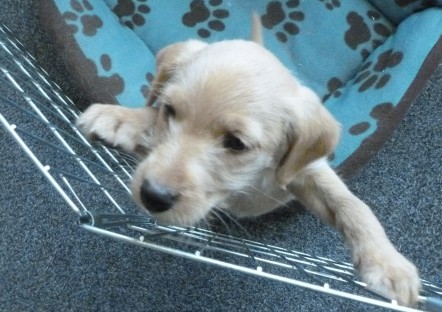 If there was a prize for the dating site with the most pet photos I think we'd win and frankly Muddy Matches HQ often resembles a petting zoo, so we're not short on pets here either. On a website packed full of animal photos and animal lovers, we thought it would be a good idea to ask whether our members like to see people's pets in their profiles.
So… here are the results – 45% of people said that they liked to see pets in people's profiles, 12% of people said that they didn't want to see pets in people's profiles and if you're wondering what makes up the remaining 43%, that would be the 'don't mind' option.
Read into that what you like, but I think it's a great idea to show your pet in your profile (if you have one), after all there's the aww factor and it's a great way to see if people share your taste in animal companions. You don't want to find out after a few dates that your muddy match is allergic to your furry friend or that they have a snake, when you've got ophidiophobia.
Make sure that your Main Photo shows your face clearly and isn't obscured by your pet or anything else for that matter, but you can add pet photos to your additional photos.
Of course, there is an argument against showing your animals within your profile photos – some people may see your pet as a threat or inconvenience. People may think that they will have to compete with your pet, especially if you're written something along the lines of "I love my precious fluffy wuffy and nobody can compete with her". The inconvenience comes from the idea that you may end the date early to go and look after your pet.
*Please note that 265 people have answered the poll at the time of publishing this blog. If you wish to quote this statistic on another website, please quote www.muddymatches.co.uk.