Category: Featured
Muddy Matches has teamed up with leading retailer Viking to give you the chance to win a super-sleek Fuji FinePix JX660 camera and kit, worth £72!
Boasting a crystal-clear 16 megapixel resolution and a 7.2x optical zoom, the camera makes capturing your love story a breeze. Image stabilisation and automatic scene recognition ensure that every shot you take is frame-worthy, while the 8GB SD card provides plenty of room for all of your snaps.
What's more, the camera weighs just 117 grams and is compact enough to take anywhere. With a protective case included, it's the perfect choice for capturing incredible scenery during long walks in the countryside.
To be in with the chance of winning this fantastic prize, simply email heather@muddymatches.co.uk before 19th September and tell us which celebrity you'd like to photograph and why.
T&Cs
Entries must be received by 19th September 2014.
Only one entry person person.
The winner will be selected at random.
No cash prize or alternative prize will be offered.
The winner will be notified by email.
We are delighted to announce the launch of our new 'Get Muddy' dating app this autumn. Using location-based technology, the app will be available at countryside events and will allow you to log in, search for other singles at the same event as you, message them for free and hopefully meet up that day.
From early September, iPhone and Android users will be able to download the app for free, log in via their Muddy Matches account (or register an account if they are not already a member) and add/edit a quick profile, ready to start messaging other singles at the Country Life Fair, where we will be launching the app exclusively at the end of September. We will then be rolling it out at a number of select countryside events across the UK and Ireland.
About the Country Life Fair
Backed by Country Life magazine and being held at Fulham Palace, London on the 27th and 28th September 2014, the Country Life Fair is a major new luxury event which aims to 'bring the countryside to town' and showcase the best of British rural life, from country pursuits, accessories and clothing, to gourmet foods, traditional crafts and properties.
With music, entertainment and plenty of opportunity for rural romance to flourish, it is also a must-attend event for all country-minded singles, bringing together a crowd of 'welly-heeled' eligibles of all ages for a fun and sociable weekend.  #FindLoveAtTheFair
Tickets for the Country Life Fair are now on sale, priced from £23 (early-bird discount). However they are selling quickly so visitors are advised to buy them in advance from the website www.countrylifefair.co.uk – enter the Promo Code MM14 to be entered into The Country Life Fair Grand Prize Draw, which features fabulous prizes including five-star country spa weekends – perfect for a romantic getaway with a new 'muddy match'.
We are also delighted to partner with Harry Brompton's to offer a free glass of their delicious Alcoholic Ice Tea for the first 50 couples on each day of the Country Life Fair to come to the Muddy Matches stand and show that they have met via the app.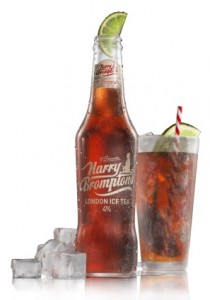 Harry Brompton's Alcoholic Ice Tea is handmade in limited batches with the finest ethically sourced Kenyan black teas, crisp craft distilled grain spirit and infused with natural citrus. It was launched last year to a fantastic response and is the perfect drink to kick of a successful date with! If you want to try some before then it's now available from Waitrose, Ocado and Sainsbury's amongst other fine outlets. Cheers!
App Availability at Future Countryside Events
The 'Get Muddy' app will be launched exclusively at the Country Life Fair but we intend to make it available at many more countryside events towards the end of the year and beyond.
Now's your chance to tell us which events you would like to see the app at next!  Which are the best popular countryside events near you?  Drop us a line at events@muddymatches.co.uk and we will bear your suggestions in mind.  Need some inspiration?  Why not check out our jam-packed Countryside Calendar, and see who has already said they are attending some of our featured events.
What about Glorious Goodwood, Cowes Week or the brand new and much-anticipated Country Life Fair?
Take a look at our Country Calendar to see the wide range of countryside and sporting events that are coming up over the next few months.  You will notice we have listed some of our favourite events in the Who's Going? section, where you can see Who's Going to these exciting events, and tell other members if you are planning to go yourself.  A great way to start chatting to people you might not have come across on the site yet, this feature is a real ice-breaker as you will automatically have something in common with the other people who have also said they are going to an event.  By using the 'see more' button on each event, you will be able to search for people who have said they are going to the event and start chatting.  Should you hit it off with anyone, you could even arrange to meet up for a safe and fun date at the event!
Head over to the Country Calendar now and see who has already said they are going to your favourite event, tick the box to say that you might be going too and get talking.  Give it a go, and who knows what great conversations and potential introductions might come of it?!