Tag: countryside photo shoot
We'd like to say a big thank you to everyone who has sent us an email about our countryside photo shoot so far!
It's taking us a while to look through the entries, but we will send a thank you to everyone soon.
If you are about to send an email through, please make sure you include your full name, age, address, phone number and a bit about yourself too. Also, please make sure you include headshots and at least one full length photograph.
For more details please see the below.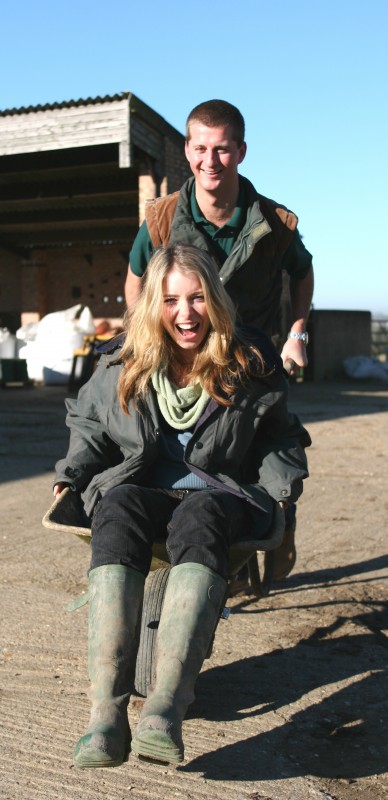 In 2006, Muddy Matches co-founders Emma and Lucy were planning the launch of their new website and roped in a group of their friends to take part in a countryside photo shoot.  We all had a fantastic day, and many laughs, mucking about on a farm for different shots and it was from this that we got the photos that you will see on the website today.
Six years later, however, we feel that it is time to freshen up the site and, since we were all in our 20s then, to hopefully better represent the broad age range of people who use Muddy Matches…and this is where you come in!
On Saturday 7th July 2012, we are planning another countryside photo shoot in Northamptonshire and are looking for fun and outgoing muddy people of all ages to take part.  We are not looking for Britain's next top model, just nice normal-looking people who aren't afraid of a camera – we'll all be making wallies of ourselves posing for pictures and you'll need to enter into the spirit of things!
Everyone selected will be paid £150 plus travel and we're sure you'll have a lot of fun at the shoot so, if you are interested in taking part, please read on for more details and instructions on how to apply.  Also, please do tell any of your muddy friends who are up for a laugh and interested in earning a few quid – you don't need to be registered on Muddy Matches to take part. › Continue reading