Tag: country dating websites
"Met someone through your site
" Dawn
Get your special jubilee edition of Farmers Weekly now to find out why Richard Guy nearly missed out on meeting his wife Laura, how Anna Infield took on a whole new lifestyle when she married her dairy farmer husband Richard and just how quickly young farmer Ian Sedgwick met his perfect match on Muddy Matches.
Richard and Laura Guy met on the site in 2008 and were married in style in April 2011. Click here to see how the couple brought the 'muddy' element to their wedding.
Anna and Richard Infield also married in April 2011 after meeting on the site in 2009. Take a look at their beautiful wedding photo.
Ian Sedgwick and Glenys Fothergill knew that they were meant to be together within months of meeting on Muddy matches and it took just six months for them to get engaged.
We were delighted to see a feature on Jane and Duncan in the Marriages and Engagements section of The Times.
The couple started chatting on Muddy Matches back in 2007 and were in fact some of the very first people to join the website.  Jane was a university friend of Emma, one of the website's co-founders, and Duncan was a friend of a friend who had heard about the launch of the site.  Both of them joined to help support a fledgling business and ended up finding true love in the process!  However, as you will read in the article below (just click on it to enlarge) it wasn't a speedy romance – in fact they didn't actually meet until 2 years after they had first emailed each other!  Despite the fact that they lived hundreds of miles apart, when they did meet they were clearly perfect for each other and the couple are now very happily living together and will be getting married in April 2012.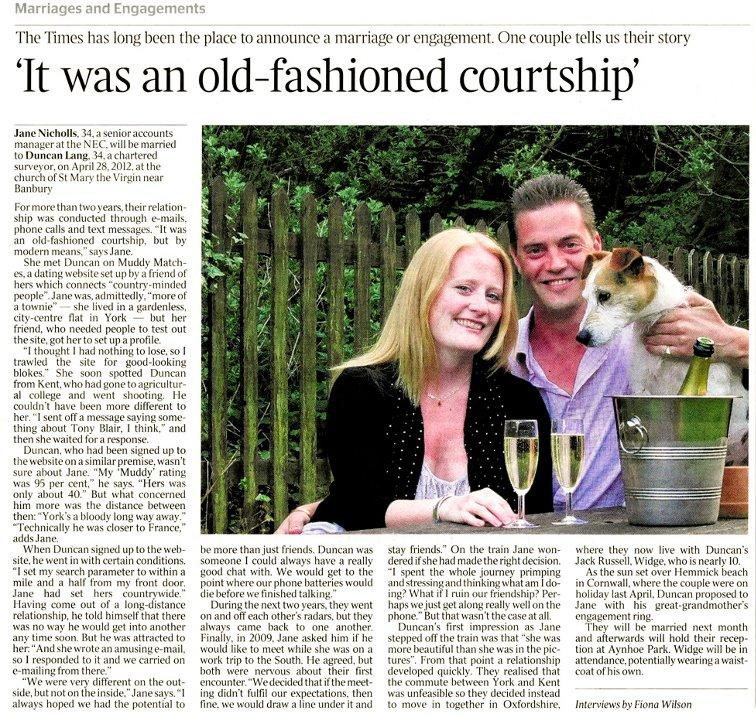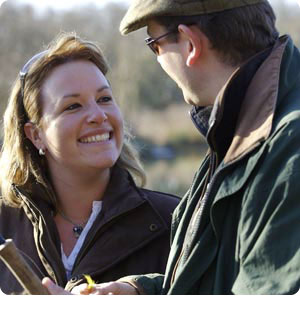 Have you met your 'muddy' match?
If you have met someone, either online or at one of our events, please drop us a line and tell us about it:
Submit your success stories
Categories
Archives